Staff
I take customer service very seriously and so does my team. Together, we are committed to providing exceptional customer service to all of our clients.
Please call any of my team members below directly to schedule an appointment, answer questions, or provide any other service related needs. They are ready to respond promptly to your requests.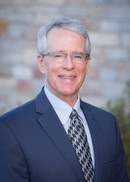 Philip M Mecca
Associate Financial Representative
Office 715-254-3906

Philip has his Certified Financial Planner (CFP®) certification and joined Greg's team in November 2016. He has over 25 years of experience in the financial industry. Philip has his licenses in life, and accident & health. He is also Series 6 and 63 securities registered.
He assists Greg in the management and development of qualified retirement plans, non-qualified benefit plans for key business personnel, and personal financial planning for all clients.
Philip lives in Amherst with his wife, Debbie, and his daughter, Kristal. He enjoys reading, swimming, and volunteering in the hospice community.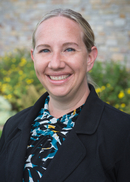 Holly V Beauvais
Associate Wealth Management Advisor
Office 715-254-3914

Holly has been with Northwestern Mutual for over 20 years, joining Greg's team in September of 2011. She has her licenses in life, accident & health, and long-term care insurance. Holly is also Series 6, 7, and 63 securities registered.
She assists Greg with his business by managing advertising and marketing, appointment setting, maintaining the client data base and tasks, creating paperwork for new investment clients, and helping with rollovers and transfers.
Holly moved to Plover in 2011 with her husband, Rob, after living in Milwaukee her whole life. She has a bachelor's degree in business management and enjoys yoga, jogging, listening to music, and traveling.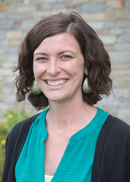 Jennifer J Lazarski
Financial Representative Assistant
Office 715-254-3902

Jen joined Greg's team in January 2016.
She assists in servicing Greg's existing retirement plan businesses. She works with plan providers to schedule and enroll new employees; handling of employee service requests; processing paperwork; creating, preparing, and scheduling Annual Compliance Reviews; and being the liaison with plan providers and our Third Party Administrators.
Jen lives in Stevens Point with her husband, Matt, and has a set of 2 year old twins, a boy and a girl. She enjoys photography, baking, traveling, and camping.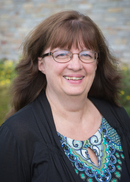 Jane L Flanagan
Financial Representative Assistant
Office 715-254-3915

Jane joined Greg's team in September of 2009.
She assists Greg in managing all insurance and annuity clients by handling service requests, preparing insurance and annuity applications, assisting with claims, and preparing insurance illustrations.
Jane lives in Stevens Point with her husband, Kevin, and has 3 children and 5 grandchildren. She enjoys traveling, shopping, and collecting Christmas ornaments.